Apartment renovation in Toronto
Professional apartment renovation experts
If you're thinking about renovating your Toronto apartment, two of the top questions on your mind would likely be: how much would an apartment renovation cost, and is it even worth it? The short answer: it depends.
If you are looking to stay in your apartment for at least six years, then it makes sense to spend what you can to make your space as comfortable and pretty as you want. You might even consider a home addition to accommodate a growing family or evolving needs. If you are planning to sell your apartment soon, taking a bolder approach might be more beneficial. The goal is to get the highest return on your investment, which means you might want to also invest a little more to ensure that you close a sale at a great price.
Regardless of your reasons, renovating an apartment is generally worth the effort and spend. You only have to decide how much you want to set aside for the project or, if you have the budget, how big a change you want for your space. Working with a reliable apartment renovation service provider ensures that you do away with the costly trials and errors and maximize your investment.
Ready To Start New Project?
Capable Group takes pride in delivering home renovation work that clients relate to and love.

Whether you are looking to elevate, refurbish, or renovate your apartment, you can count on the experts at Capable Group to work hard to achieve your vision and to deliver on our promise. Our contractors and renovation specialists are passionate about making our clients happy, and will work round-the-clock to provide you with the apartment you've always wanted. Our team brings decades of combined experience in apartment renovations in Toronto and beyond, and we take pride in the long list of happy clients we've had over the years.
Capable Group is a one-stop-shop apartment renovation contractor, providing both creative and technical solutions to your remodelling requirements. We understand that every client is unique, so we strive to deliver designs and workmanship that exceeds your expectations. Our team is prompt, professional, organized, and well-versed in both traditional and modern renovation strategies. More importantly, we go the extra mile to ensure that your newly renovated apartment is sturdy, safe, and will last for many, many years.
Our Process for Apartment Renovation
Working with our experienced team is straightforward. We believe in working with you closely to deliver your vision with the least hassle. We will take care of everything from start to finish, so you can just sit back, relax, and watch your dream renovation come to fruition. Here's how our process goes.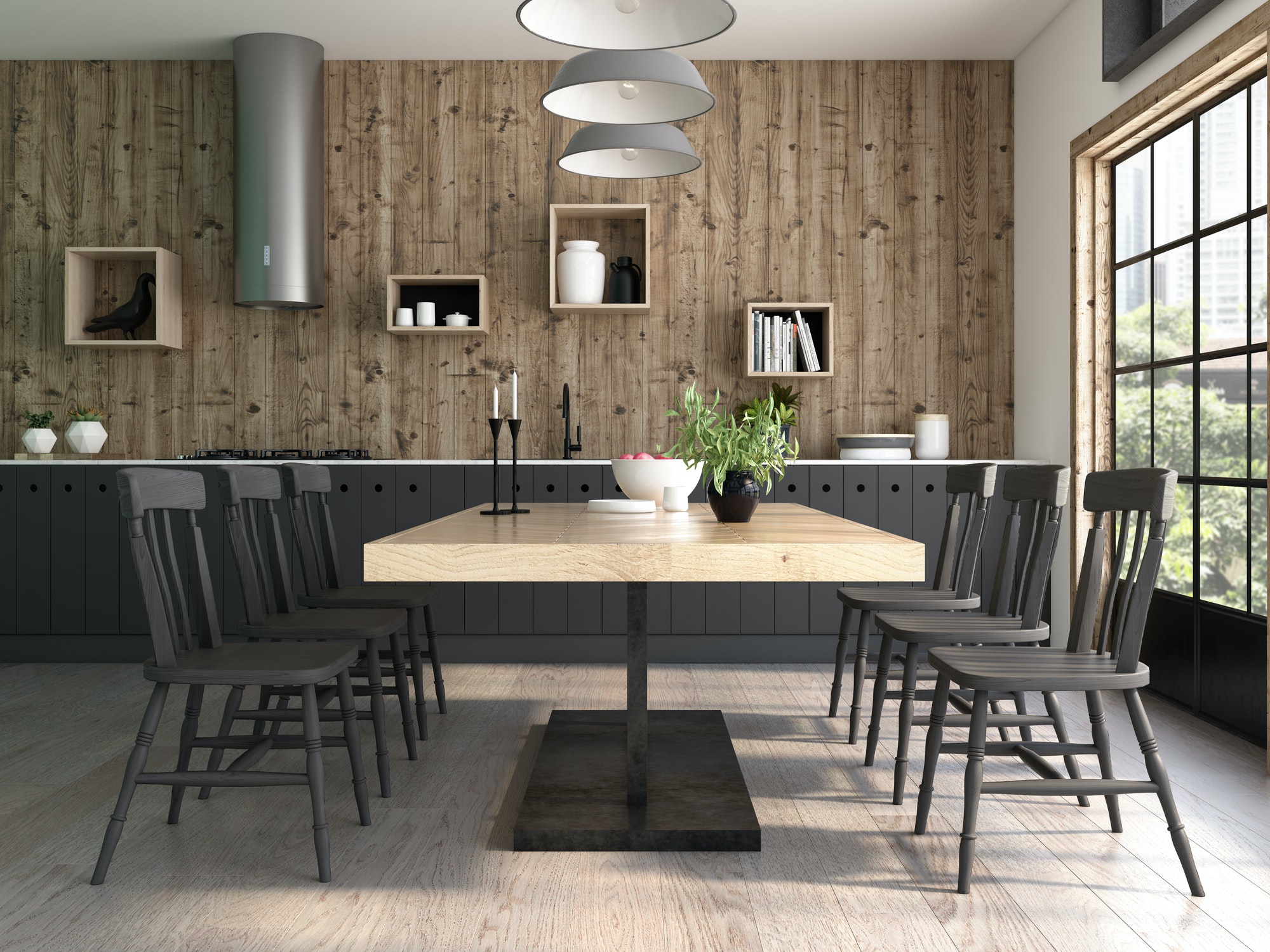 Apartment Renovation Cost
How much does it cost to renovate an apartment? The answer to this varies, depending on how extensive the renovation work will be. There are plenty of factors to consider, including space, design, the number of rooms, level of finishes, design complexity, and materials used.
During our pre-renovation meetings, we will provide a cost estimate based on your specifications, and then we can collaborate to decide which can be pushed forward and which might need to be adjusted. It will also depend on your budget. Nevertheless, our team is bent on delivering the apartment renovation of your dreams, so we will work closely with you to find the best way to deliver on your vision while staying within your budget limits.
The typical home renovation cost in Toronto is $200 per square foot for the most basic materials and design, generally using items that are available in the area. This applies to apartment renovations, as well. If you are seeking more extensive work that includes layout changes and combining spaces, be ready to spend around $300 per square foot. Of course, the price goes higher as you select more customized or even exotic materials. The cost of apartment renovations also depend on structural changes you need to make prior, like plumbing, wiring, walls, stairs, and more. That's also not including the budget that's to be set aside for compliance requirements, such as building and occupancy permits.
Partnering with Capable Group relieves you from the stress and hassle of having to worry about these little things yourself. We can take care of the entire process for you, from top to bottom (and sideways)
Consider both now and the future.
It's very tempting to just go with a design that's currently trendy, but that might do you more harm than design because, well, trends change. You want to design an apartment that you can envision yourself in five or even 10 years down the road. Renovations are an investment, and you don't want to spend your hard-earned money on a space that's going to look strange in the future.
Designate one focal point per room
When choosing a design for your apartment, try not to get carried away with having too many elements in one space. Designers say that assigned one key focal point per area is the best. On the other hand, not having a focal point will make it look cluttered or unfinished. This can be a nice wall, a painting, a rug, a fireplace, or any statement piece that keeps the entire room's aesthetic together.
Aim for consistency
Aim for a unified look for all your spaces. When deciding on your apartment's design, you'll want to have a space that looks put together as you move from one room to another. Matching your light switches, doors, skirtings, and other elements also helps to keep you grounded.
Stick to a colour palette
It could be fun to play around with colours, but it's really best if you limit the colours you use so that all areas of your apartment coordinate and complement each other. Design experts recommend no more than three colours to make a space look seamless and polished.
Install electrically powered heated coils and tubing under your flooring
Install a heat lamp (recommended for bathrooms with standard-height ceilings)
Install a heated towel rail (there are plug-in options available)
Use design pegs
If you're unsure about the design you want for your apartment, check out photos online or in magazines and take them with you when you meet your contractor. At Capable Group, our design team can have a look at your design inspirations and then work with you to arrive at an aesthetic that best represents your vision. Ready to get started on your apartment renovation project? Have any questions about renovating an apartment? Don't hesitate to get in touch with us.
Get Started On Your Dream Home Renovation