Kitchen Renovation in
Toronto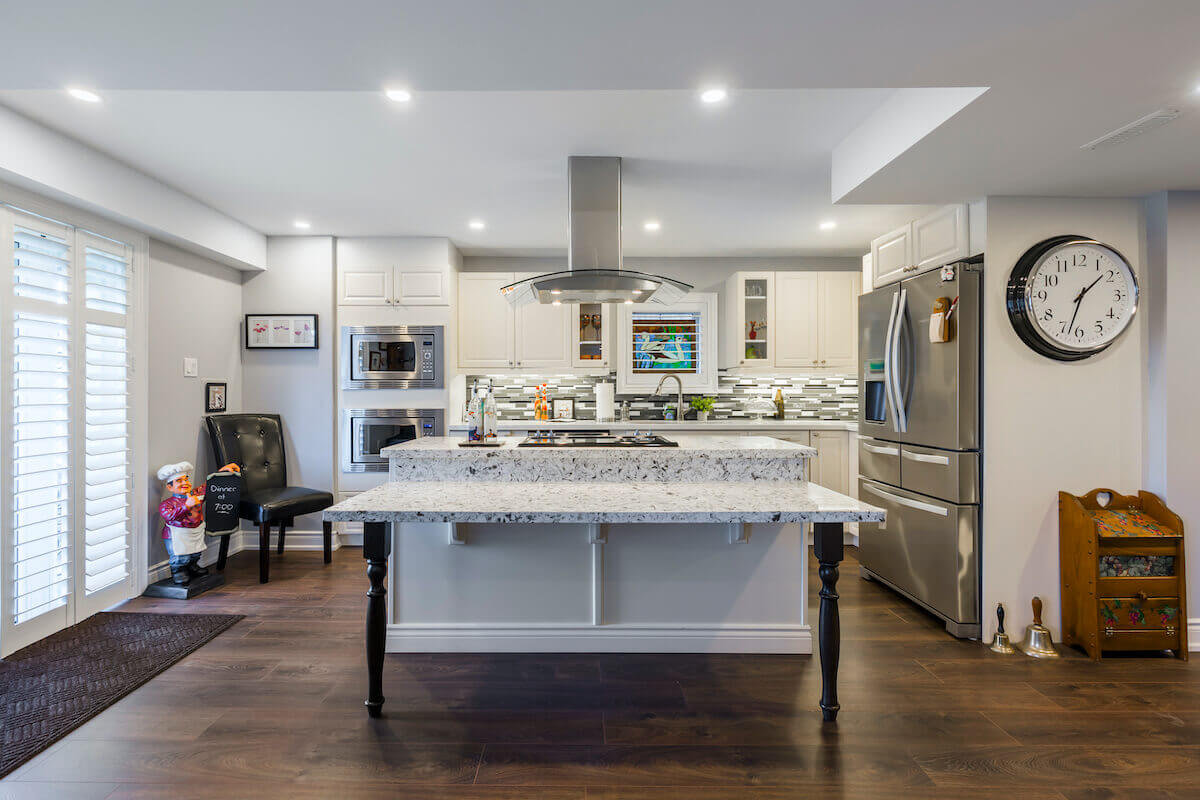 Professional and affordable kitchen renovation services in the Greater Toronto Area
The kitchen is one of the most preferred locations to renovate simply because of the infinite number of design options possible. As the occupants of a home evolve, not just in terms of family size but also in taste and activity, remodeling a kitchen is at the top of the list of spaces that align with these changes. Aside from usage and aesthetics, investing in your kitchen immediately increases your property's value. Whether you are renovating for personal satisfaction or preparing for a future sale, renovating a kitchen is always worth it.
Why invest in your kitchen? The kitchen is often the core of a household. It is where people prepare food, eat, and sometimes even hang out and bond. Many family stories involve the kitchen, and this space is almost always a part of every household narrative. While one's living room or dining area is also a popular bonding spot, there is something about the hands-on nature of the kitchen that makes the experience all the more special. This is why whenever a home buyer checks out houses for sale, realtors often take their time presenting the features of a property's kitchen as their main selling point.
Our team consists of kitchen redesign specialists backed with years of experience and technology to turn your vision into reality. We don't simply design and execute. We work collaboratively with you so that the finished product is something that you can comfortably use and proudly show off.
Our Process for Kitchen Remodeling & Renovations
How do we go about a kitchen remodelling and renovation project? We've detailed our process here.
Drafting the floor plan. First, our clients draft a floor plan that includes the dimensions of their cabinetry, where the range hood is positioned, where the switches and electrical outlets are, and more. It'd be great if we could get photos of the kitchen to help us create a more accurate quote for your kitchen remodelling project.
Setting up a design. Once the existing floor plan is laid out, our expert designers then schedule an appointment to discuss it. It's recommended that everybody who lives in the house is involved in the design process so that the new space meets the expectations of the entire household.
Making the adjustments. Once we've presented the initial drawings, you should talk to everyone in your home about the proposed layout, look, and flow. If you feel changes need to be made, you may get in touch with our designer for adjustments and to set up a second consultation. If you'd like to have a copy of the designs, we will charge a "retainer fee," reflected on your invoice.
Finalizing the layout and style. After the second appointment, you will have had a much clearer and definite picture of your new kitchen's layout and look. We then proceed to discuss the budget, after which you place an order. Our project manager will then visit your space to determine the exact measurements.
Confirming the plan. Before you finally order, you will be given a chance to go over everything and reconfirm the designs and measurements. The exact price will then be quoted.
Down payment. Clients are required to place a deposit of 40% to cover kitchen cabinet costs upon ordering. The remaining 60% will be due upon delivery.
Delivering the units. Before we deliver the cabinets to your location, our project manager will first visit the site to verify that your space has been cleared out and ready for the new units. We will determine the exact delivery date after this visit.
Installing. We have professional installers on our team to do this.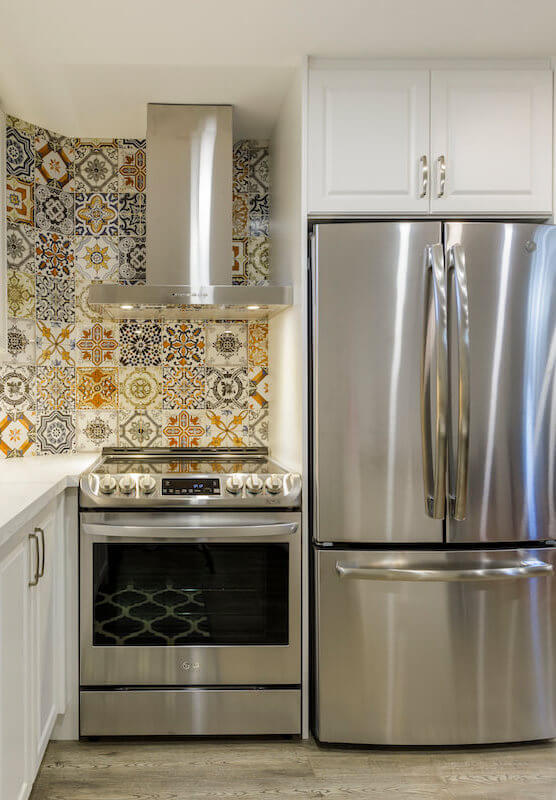 How much does it typically cost to renovate or remodel a kitchen? Kitchen renovation costs vary depending on the type of changes you want to make to your space and the materials used. Size and presence of other aesthetics and fixtures also play essential roles in determining the total cost—even your location matters. Generally, renovating a kitchen would cost anywhere between $15,000 and $60,000.
Here are some of the average kitchen renovation costs (not including appliances) for property owners in Toronto to give you an idea.
Basic renovations $19,000 and up
Kitchen resurfacing $22,000 and up
Standard customizations $26,000 and up
Mid-range remodelling and renovation $39,000 and up
High-end remodelling and renovation $48,000 and up
Luxury remodelling and renovation $60,000 and up
Of the cities in Canada, Toronto renovations are priced slightly higher. However, if you also consider the amount of value that a remodel places on your property, the investment is well worth the gains. Plus, the costs noted here are simply averages, and the price could go higher or lower depending on how much work needs to be done.
Take note that a renovation job entails more than just designing cabinets and installing them. It also requires careful planning, the expertise of a remodelling specialist, and skilled professionals to handle electricals, plumbing, wall movements, and more. That said, if you have an idea for your kitchen or have a design peg from a magazine or somewhere, we will gladly find cost-efficient ways to ensure that you get your dream space while still working with your budget.
How to Choose a Kitchen Design
Designing a kitchen is more than just choosing what types of cabinets go where and what colours to use. An experienced remodelling specialist will tell you that more than aesthetics, it's all about making sure that all parts of the space complement each other and that there exists a natural flow of movement from one specific point to another. In short, your kitchen should be something you can move in freely and not get stressed navigating.
How do you choose a kitchen design? First, think about yourself and your family. Who will be using the kitchen the most? Is the design you had initially practical enough to accommodate the people living in your household? If you are fond of inviting friends and family over for weekend dinners or any occasion, you should have a kitchen that has enough space to make this happen. If you cook a lot or bake, choosing the right cooktop, oven, or range is essential.
Another critical element of a good kitchen is ventilation. Even if you have a gorgeous kitchen, if it fills up with smoke and grease buildup quickly, then that's certainly not ideal. In your design process, you will need to incorporate space for an appropriately sized range hood that will eliminate the grease, smoke and heat from your kitchen.
Countertops are a tricky part of the kitchen remodelling process. The best countertop is practical; even if your kitchen gets busy, it doesn't get in the way. It's very easy to fall into the trap of a fancy countertop that looks like a magazine photo. Still, if your space and your typical kitchen movements do not require it, then it's in your best interest to scale back and consider user experience.
Overall, how you will design your kitchen depends on how you will use it now and in the future. Perhaps at the moment, you don't see the need for a practical space because you don't cook and would go for fancy interiors. However, adding kitchen changes that would add value to your property should consider usability first. Aesthetics are lovely and will get potential buyers to take a second look, but it is the practical design that will eventually win them over.