Bathroom Renovation in
Toronto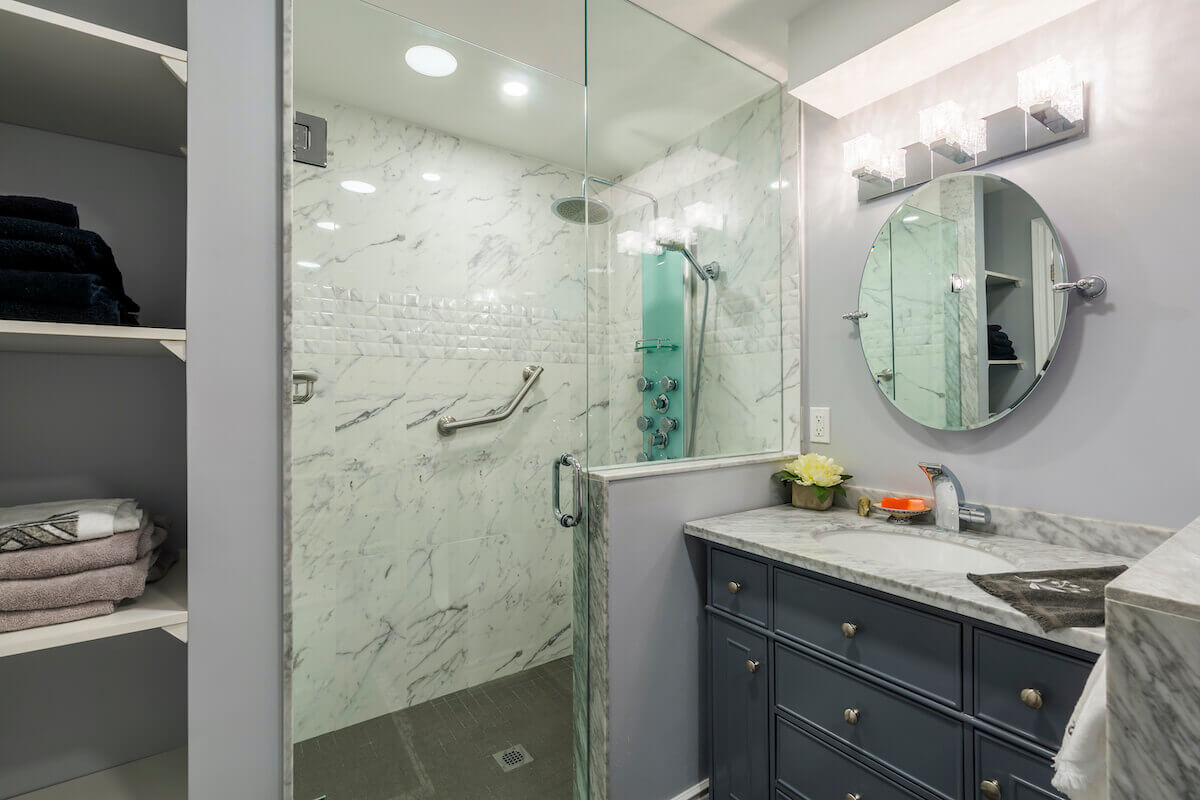 Professional bathroom renovation and remodelling service in the Greater Toronto Area
Renovating or remodelling your bathroom instantly increases your property's value while providing you with a much nicer space to use. Design experts recommend that you update your bathroom's look every five years as this is the average time that fixtures tend to encounter issues. Aesthetics also change every so often, so it's nice to have a bathroom that's visually pleasing and in line with interior trends.
A fresh update to your bathroom is an excellent investment, especially if you plan to sell in the future. Homes that have renovated bathrooms are priced higher and tend to sell faster than those with outdated spaces. In addition, remodelling your bathroom every now and then will allow you to replace out-of-date fixtures and pipes to prevent any issue from occurring in the future.
One's bathroom is a place of refuge for many and is a great place to destress and decompress. This is why how it looks and its ease of use are both important. If you find that you longer find comfort in this space, perhaps it's time to renovate.
In addition to being experienced in different kinds of bathroom renovations, all of our designs are customized to meet your specific requirements. Before we execute any project, we produce a computer-generated model of your finished space so that you can easily visualize how everything will look before it is done. Capable Group is also a one-stop shop when it comes to bathroom remodelling work (or any other type of household remodelling project), so there's no need to stress over looking for different providers to complete your space. We have everything in our team to deliver the design you want.
Capable Group is a leading provider of bathroom, kitchen, and general home renovation and remodelling services in the Greater Toronto Area. We have over 10 in plumbing experience and more than 12 in renovations. We have provided custom bathroom remodelling services to different locations around Toronto and for a wide range of properties, including small condos, offices, buildings, and entire homes. Our mission is to provide the best bathroom renovation service at a price point that you are comfortable with.
How to Choose a Bathroom Design
The first and most important part of designing your bathroom is to decide on your layout. Start with where your toilet will be positioned (and where the soil pipe will be), and then work from there. In terms of finishing, it's recommended that you choose the same finish for all your hardware to create a cohesive look. A timeless design is also a good option, so you won't have to always keep up with interior design trends, but if you prefer a more eclectic and out-of-the-box look, you can definitely do so.
It's best to discuss all your design choices with your bathroom remodeler so they can suggest the best and most feasible ways to execute your vision. The designer can recommend practical ways to bring your ideas to reality while ensuring that all fixtures, appliances, and pipework are aligned.
If you're not sure about your design preference, there are plenty of magazines and online resources that you can use as your peg. Simply show it to your contractor to see if such will work with your existing bathroom space.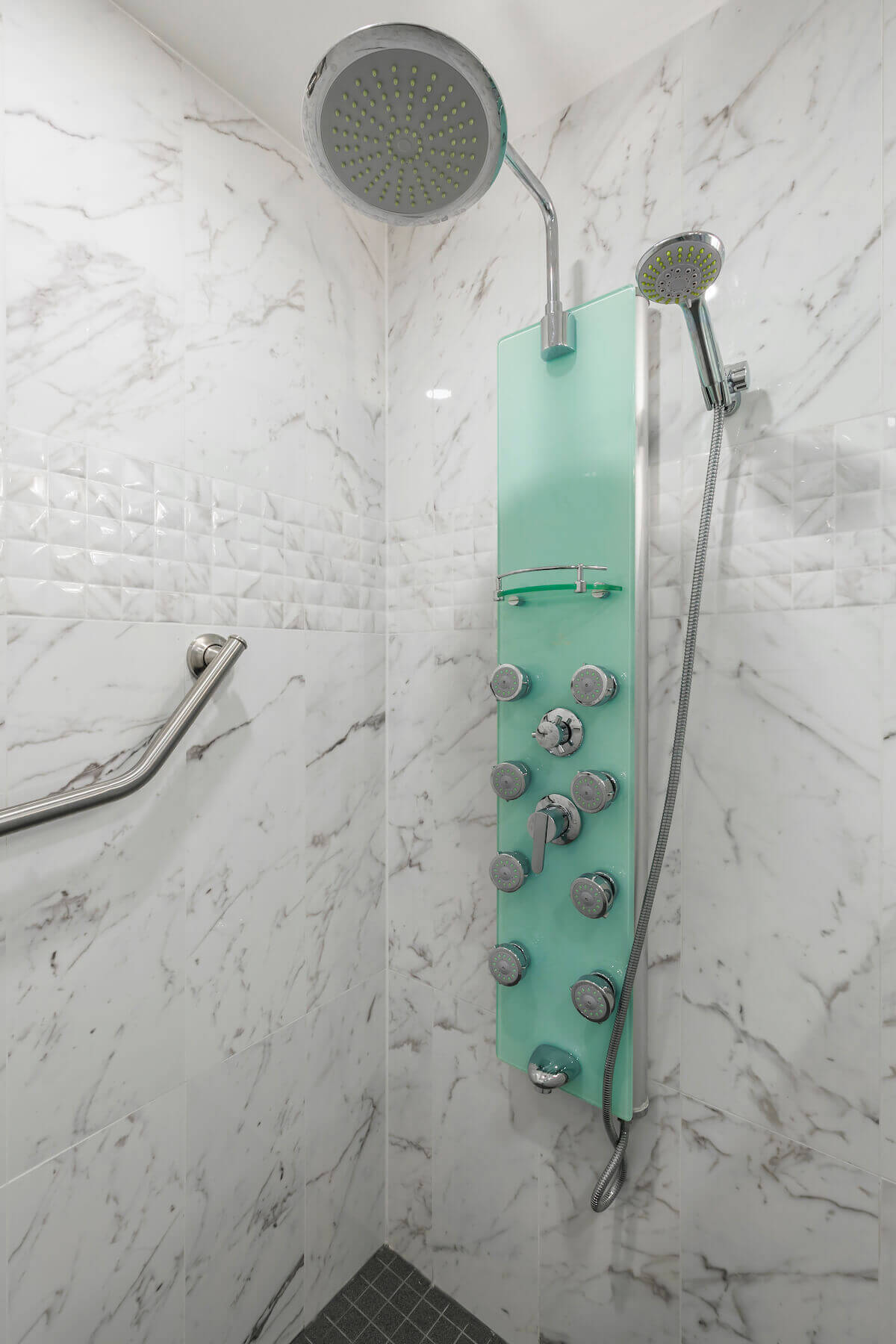 Bathroom Renovation Costs
How much does it cost to renovate a bathroom? The answer to this question varies, depending on how much work will be made, the materials used, and any add-ons (like additional fixtures and furnishings). In general, the cost of bathroom remodelling would be around $11,500, ranging from $10,000 for renovating a small space to $30,000 for large areas.
Our team at Capable Group will give you a quote according to your design specifications. But just to give you an idea of how much it would cost in Canada, here are some of the average amounts for installing or renovating different parts of the bathroom:
Sinks: $1,500 to $2,500
Toilets: $350 to $500
Bathtubs: $2,600 to $4200
Cabinets: $4,700 to $7,000
Lighting: $1,100 to $1,700
Counters: $2,800 to $4,100
Showers: $3,000 to $5,000
Flooring: $2,500 to $4,000
For a master bathroom, which will likely be bigger and have more and fancier features, prepare around $15,000 for a comprehensive renovation job and as much as $50,000 for a total overhaul. For a small bathroom, minimal renovations could cost approximately $1,000 to $5,000 (one toilet could cost around $300), but if you want a complete change to your small bathroom, then be ready to shell out around $15,000.
Again, the cost of renovating a bathroom depends on the scope of work, materials, and labour it takes to get the project done. Our team at Capable Group will discuss all details with you so we can agree on pricing that makes perfect sense.