Sauna Renovation
in Toronto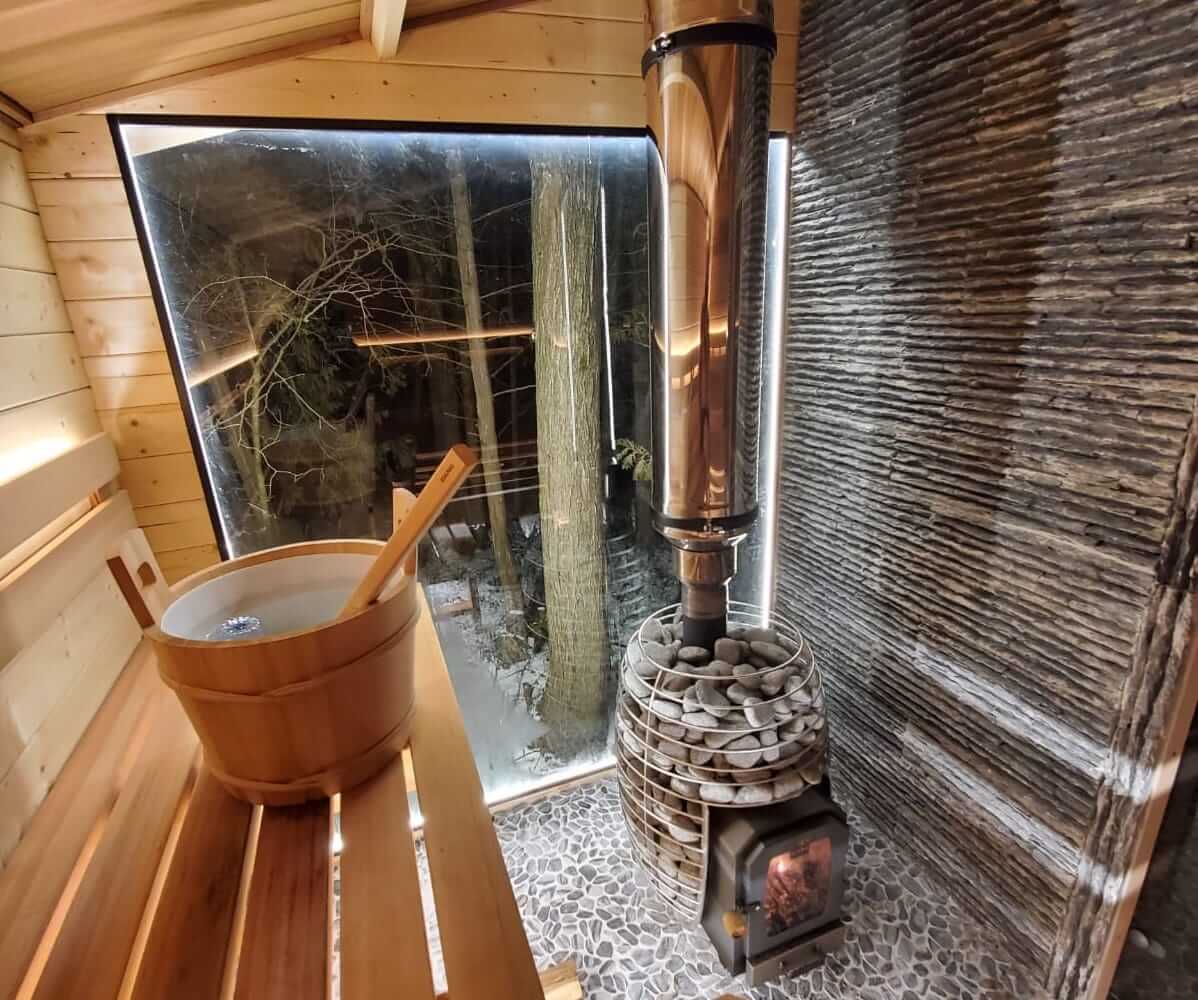 Why You Need Sauna Renovation for Your Home or Spa Centre
Whether you need to install a personal sauna room at home or would like to build one for your gym or spa business, you can count on our team to deliver. We have many years of experience setting up both indoor and outdoor saunas for residential and commercial use. Contact us today to get a quote.
The benefits of saunas go back to thousands of years ago when the Finnish created a way to use heat to calm their minds and soothe their bodies. In modern times, saunas are part of self-care routines, whether after working out, a long day at work, or even just for getting some personal time to relax. Saunas are so soothing that some people even go at least thrice a week for 15 to 20 minutes each time to rejuvenate.
Because saunas are part of the modern world's routine, it only makes sense to build one for your home. Many homeowners have been incorporating sauna rooms in their space so that they can easily take a break and destress whenever necessary. Say goodbye to paying for sauna time at spas. You can have your sauna at home by either converting an existing space or building a new one on the premises.
You don't need a large floor area to have a sauna constructed in your home. Most homeowners choose to convert a small bathroom or a closet into their own sauna space. Note that when you renovate your home to include a sauna, you have to consider the different heating methods that could be used for your area. We discuss the different types of sauna heat sources below.
We are professional sauna builders and installers with years of experience handling residential and commercial sauna construction. Our contractors and installers are equipped with the knowledge and skills necessary to provide the type of sauna that you need for your home or business. We are committed to delivering customer satisfaction and will make sure that you are happy with the results.